WhoHears - Playlist of the month #3
Hi there,
This is our 13th weekly gems playlist. The "go-to" place for discovering and enjoying interesting music gems picked by real genuine people.
Thank you for joining us in our mission to share the love for music!
This week favorite DJ gem:
GILES PETERSON - "In a weird sort of way sometimes I when I do those freaky nights with the most difficulty, they're usually the best remembered nights".
What could be seen as DJ'ing masochism is actually a manifestation of his search for the new and original, the excitement and anticipation of finding the next musical pioneer. After all, greatness doesn't come from doing what everyone else is doing.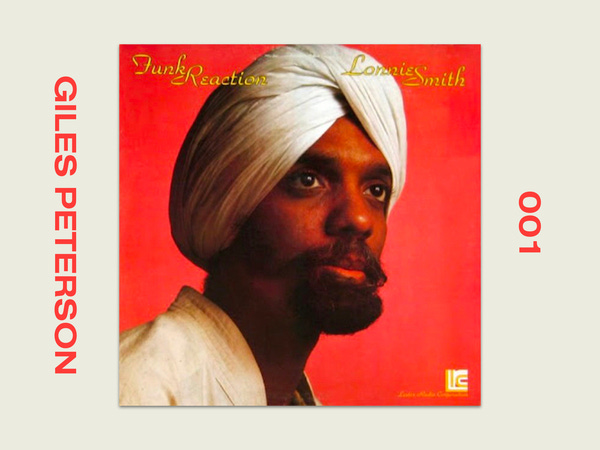 Giles Peteron's pick for this week.
Is there some jazz lover sitting at the Youtube HQ and sneaks his favorite songs in everyones sidebar? Amazing piece.
Released: 1977
Gems picked from the vaults of collectors:
In this oversaturated age there ought to be some lost tunes worthy of an Indiana Jones-style search for them…
What brought you the inspiration to create such a track, the circumstances, the feelings…such a great, addicting, oneiric piece of music?
Melodic, groovy, with soul, you don't find this on every corner these days.
A repress of this would make my life. One of the best records ever, intelligent and timeless…
Anytime I finish listening to it I get an erection over the thought of listening to it again.
The song that changed my life :))
Playlist of the 13th week: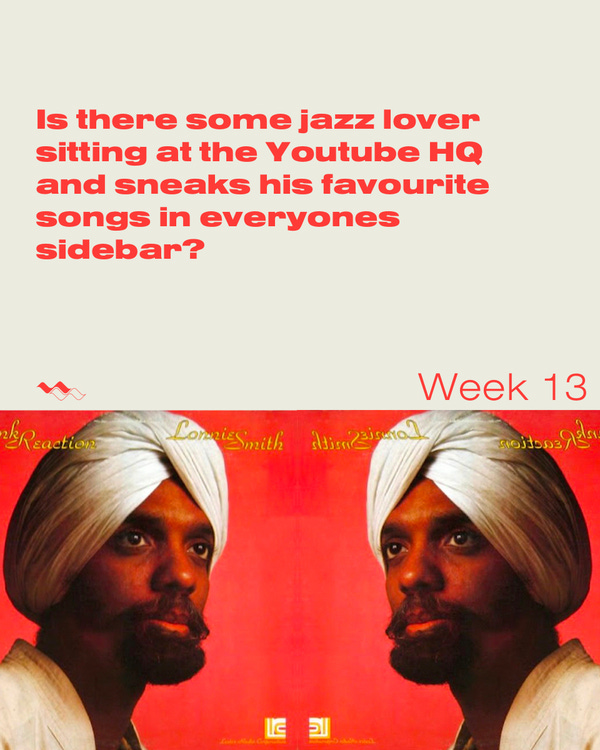 Full playlist of this week.
By WhoHears
Every week, seven gems straight to your inbox from your soon to be favorite djs and collectors, no hype bullshit or marketing campaigns.
If you don't want these updates anymore, please unsubscribe here
If you were forwarded this newsletter and you like it, you can subscribe here
Powered by Revue